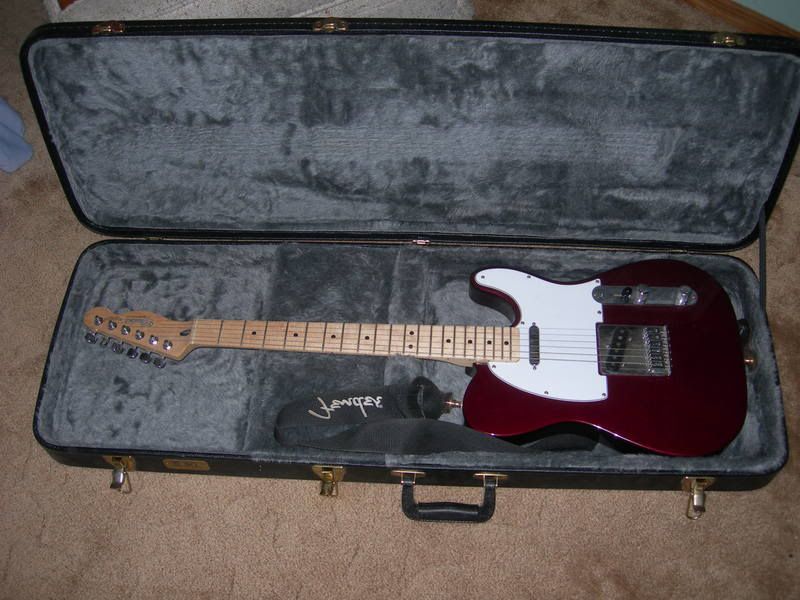 For sale:
2005 Midnight Wine Fender Telecaster (MIM)
Maple neck
Stock pickups
Lightly played
I used to play some guitar (mostly on an old Ibanez) so I bought this guy. Unfortunately for this guitar, I started playing bass guitar for a local band, so I stopped practicing guitar. It's been lightly played a few times, and taken out of its case a handful of times. There are a few scratches on the rear of the body, as can be seen in the pictures.
The guitar comes with the hard-shell case that is pictured, and a Roland Micro-Cube (not pictured), which can be seen here:
http://www.buy.com/retail/product.as...01&dcaid=17902
. The strap and strap-locks will come with the set as well.
I'm asking $350 OBO for the set. The total cost to me new was $725. I just need to get rid of the stuff because it takes up too much room in my apartment. If interested, email sharpie1k @ gmail.com or PM me here.
Thanks for looking.